With over 80 million registered users, Instagram is an ever-growing smart phone application (app) in which users can snap, customize, and share photos instantly with their social network. Instagram has the capability to share photos in real-time with a particular audience at a particular time. If Instagram does not sound like an app that would be extremely useful in the events world, look a little harder. This app has the potential to change events for the better.
The first step in boosting attendance for an event lies in event promotion and marketing. Although there are several ways and mediums used to promote events, Instagram is one specific way that can be used to make an impact on potential attendees pre-event. As a meeting or event planner, consider taking pictures on-site during event set up to capture the process of the event coming together. Share these "behind the scenes" photos with a social audience and allow potential attendees to feel hype around the start of the event. In this way, you become an exclusive provider of insider information.
So what's the big idea behind Instagram for events?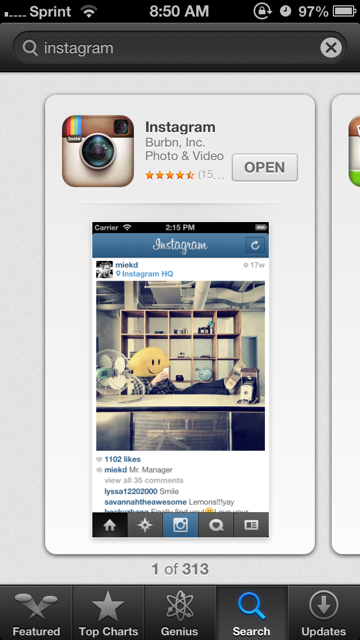 Instagram works well in marketing an event ahead of time, but it can also be used to engage attendees during the event. Consider this: how are you bringing together everything that is said and posted about your event into one place or feed? The answer should be a hashtag. Having event attendees use a common hashtag allows for all communication to be processed through one specific feed. In this way, you're combining Instagram photos from 10s, 100s, or even thousands of event attendees in one feed that allows everyone both at or not at the event to view. A hashtag creates a sense of community as individuals scroll through other's photos to see what other opportunities the event holds.
Finally, consider how Instagram assists your company in reminding event attendees of the event's call-for-action when used in correlation with your event. Since users can go back and revisit their old photos, they are likely to look back on the Instagram pictures taken at your event in the future and the photo once again brings the event initiatives to front of mind for those individuals.
Since event attendees will not know about your Instagram usage and campaign, it is vital to communicate the use of Instagram both before and during your event. Make sure to choose a hashtag prior to the event that can be used by both your company as well as the event attendees. Communicate that hashtag in all invitations and pre-event communication materials. During the event, use well-placed signage, verbal announcements, and a projected live Instagram feed to ensure that attendees are well informed of the opportunity to share photos with one another. The app can even be used to run photo contests through for the ultimate attendee interaction.
Implementing Instagram for events does not need to be difficult, it simply takes planning and smart communication with attendees.
This post was written by PEC's Marketing Coordinator Molly Rasmussen.
http://pecpros.com/riley/wp-content/uploads/2013/03/Instagram-for-Events.jpg
1000
3000
Professional Events & Consulting
http://pecpros.com/riley/wp-content/uploads/2012/12/PEC-Meetings-Company.png
Professional Events & Consulting
2013-03-07 08:00:50
2013-03-09 16:15:55
Instagram for Events