Graduation and signing with PEC for my first full-time job brought on a whole new identity for PEC Event Coordinator Samantha Dobrzynski. It was time to trade in the late nights for early mornings, and sweatpants for dress slacks. As much as I would like to hold on to my student life-style, it's now time to revamp EVERYTHING, including my beloved iPhone. Time to ditch my high scores on Angry Birds and add applications that can help organize my new "big girl" life. Here are what I believe to be the best smartphone apps that are FREE (let's not forget I have student loans to pay off!)  to help manage all areas of our busy lives.
Finances:
Mint.com
Available for iPhone and Android: Free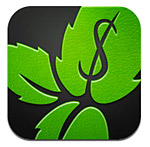 It's refreshing to look at my bank account, and actually feel I can buy more than Ramen Noodles. The Mint.com app helps keep you on track with your finances. It categories all your expenses in easy to read and understand charts and graphs, and help you maintain a budget. It puts all of your expenditures into perspective against each other; so you can see how much you are spending on bills against food, going out, and shopping. Especially now that I am paying back student loans, it really has helped me buckle down and evaluate every purchase.
Schedule
Schedule Planner
Available for iPhone and Android: Free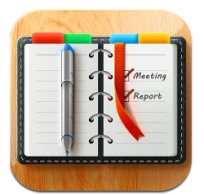 Year after year I run out and buy a fifteen dollar planner. Without fail, a month in it ends up collecting dust, or laying in the backseat of my car where mine currently resides. RIP beautiful blue and yellow paisley planner; it's not you it's most definitely me. Schedule Planner color codes and graphs your time management statistics. Done and done. It's easy to use and keeps me on track for all my daily "To-Do's."
Networking:
Cardmunch | LinkedIn
Available for iPhone and Android: Free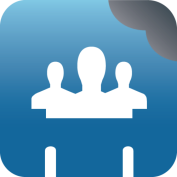 Networking events are stressful enough as it is, add on top of that the millions of business cards you seem to collect and have no place for. My collection used to sit in a pile on desk, until I frantically search through them to find out that I must have misplaced the one I need, and then resort to Google anyway. Not anymore. Cardmunch is so obvious, I am mad I didn't come up with it myself. Snap a picture of the business card and it is instantly added to your contacts.
Fitness:
Workout Trainer by Skimble
Available for iPhone and Android: Free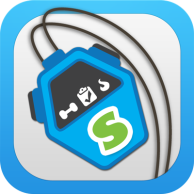 Not all of us can afford a personal trainer, so an app that lets me explore different workouts is a great start to that beach bod New Year's Resolution I always seem to have. No longer do you have to feel lost at what to do at the gym. It will provide you with video and photo instruction as well as a reminder to actually go to the gym.
Fun:
Timehop: What did you do 1 year ago today?
Available for iPhone: Free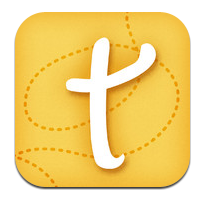 Timehop is fun app for reflecting on your past and where you are now. It's a quick mental break that searches your social media (Twitter/Facebook/Instagram/Foursquare/Flickr) for what you posted as far as 5 years in the past on that same day. Big girl or not it's fun and sometimes quite embarrassing to see where you were and what you said.
Are there any other useful or fun app recommendations we should know about? Tell us in the comments!
http://pecpros.com/riley/wp-content/uploads/2013/01/best-smartphone-apps1.png
315
857
Professional Events & Consulting
http://pecpros.com/riley/wp-content/uploads/2012/12/PEC-Meetings-Company.png
Professional Events & Consulting
2013-01-15 08:00:51
2013-01-15 08:05:07
Working Girls and Guys: Best Smartphone Apps